What We Accredit
CPD Learning comes in all shapes and sizes! We accredit a wide range of CPD services, including accrediting your company, individual trainers, activities, and so much more!

Become an Accredited Provider
We Need to Make Sure You're CPD Ready!
Looking to get your activities accredited? That's great! But to do that, we need to accredit you as a business to ensure that you are CPD ready.
Our CPD Provider Accreditation is a 100% FREE service, offering a full assessment of your organisation to ensure it holds all the fundamental elements to meet professional CPD principles.


Get Your Activities Accredited
Simple, Straightforward Activity Accreditation
We accredit high quality CPD Providers that offer CPD Activities in the UK and Overseas. Learners want high-quality CPD opportunities so it's increasingly important to ensure that your activities meet the required standards.
We accredit every activity against our A.C.C.R.E.D.I.T.E.D. Framework.
We list every activity that we accredit on The CPD Register.
Whether you submit 6 or 600 activities, we'll look at every single one.
Become an Accredited Trainer!
Why become an Accredited Trainer?
Verify your credentials and instil confidence in your learner's mind by getting CPD Accredited. If you were a student, you'd expect your trainer to have a wealth of expertise in their subject.
When you become an accredited CPD Trainer you'll receive:
Exclusive Trainer ID Card
Unique Trainer Logo and Number
Automatically Listed on The CPD Register
Trainer Certificate
Is Your Company Committed to CPD?
Does your organisation offer valuable training opportunities? Are you committed to investing in your employees' skills and professional development? If your answer to both questions is 'yes' – then you are a "Committed to CPD" company!
Core Values
Spread the message that you value and are committed to upskilling your workforce
Build Trust
Build trust with employees. Professionals are constantly looking to develop their skills.
Competitive
Remain competitive in your field, delivering a consistently professional, skilled service.
Credibility
Receive professional recognition adding credibility to your organisation and its practises.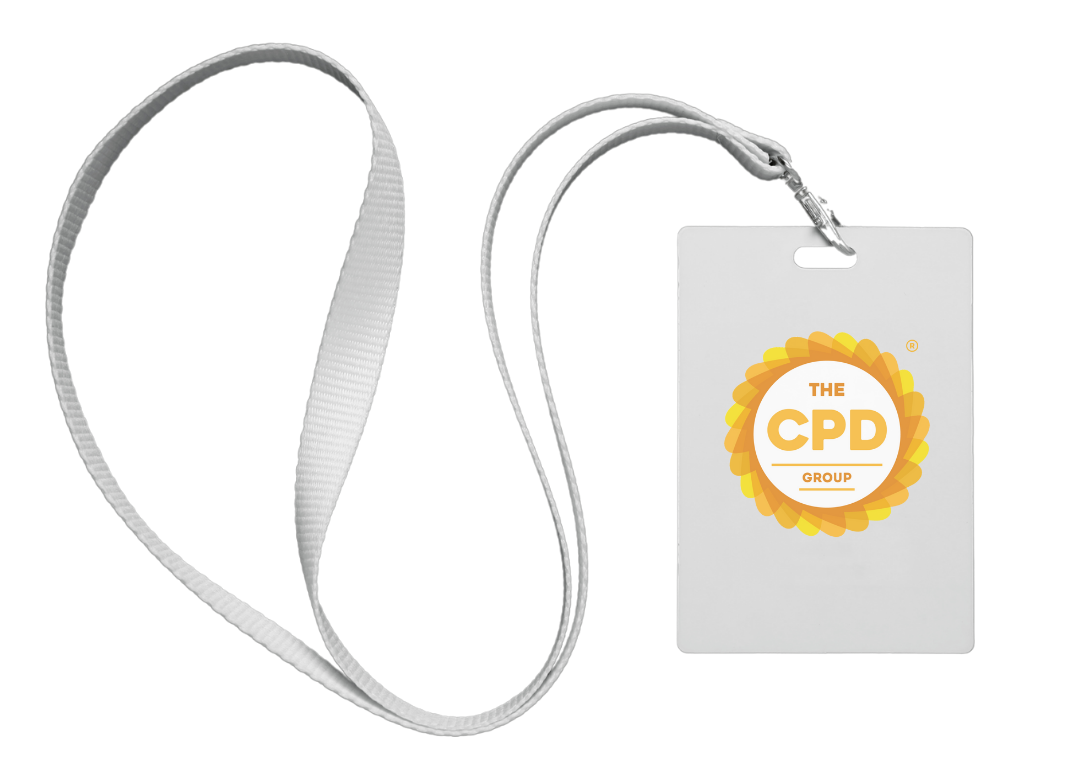 Holding an Event?
We'll Accredit It for Free!
Sounds too good to be true, doesn't it? But it really isn't! We'll accredit your event for free and give your attendees certificates!

Accredit your Event in three easy steps!
Apply
To get the ball rolling on your event accreditation, we will need some details about you and your event!
Verification
We will need to see some documentation to verify the set-up of your event before you're accredited.
Done!
We'll review the information you have provided, and our events manager will be in touch.
Showcase Your Services
We'll automatically list you on The CPD Register.
DON'T JUST TAKE OUR WORD FOR IT See What Our Customers Are Saying!
We pride ourselves on our customer service, its what's made us the number one CPD Accreditation Service. But don't just take our word for it, see what our customers are saying!.
I have had a great experience using The CPD Group. Very helpful staff and a great online system.
They are affordable, reliable and at the end of the phone for anything that we as a company need.
We have found the team at the CPD Group to be highly professional and knowledgeable.
We're Proud of our Accreditations!
We've accredited thousands of Providers, Activities, Trainers, Events and Conferences, worldwide!