What is Edutorial Accreditation?
Calling all publication editors, authors, publishers, and curators! Does your publication provide quality professional development to your readers? You can now submit it for our exclusive "light touch" Edutorial accreditation.
Our philosophy is that, no matter how it is provided, great training deserves to be recognised. This includes all types of publications that provide learning and development!
Getting your Edutorials accredited is easy peasy! Here's how to do it in 4 simple steps:
Get Accredited
Become a Provider
Before you accredit your Edutorial with us, you'll need to become a CPD Provider so we know you're CPD ready.
Choose Your Plan
You'll be able to choose your Edutorial accreditation plan and how many publications you would like to accredit.
Upload Materials
Then, you'll need to upload the articles included within each publication so we can assess them for quality.
QR Code
Display your QR within your publication so that your readers can receive their CPD minutes and certificate.
Explore the benefits of Edutorial Accreditation
Why Accredit Your Edutorials?
Quality learning within publications has never been recognised in this way before. We're changing that! Here's why you should accredit your Edutorials with us!
Verify Quality
Your Edutorials will receive an accreditation logo with a verifiable accreditation number.
QR Codes
Get a QR code learners can scan at the end of your Edutorial to receive their CPD certificate.
Added Value
Add more value for your readers by allowing them to collect CPD minutes from reading your publication.
36 Months Accreditation Prices!
Accredit More, Save More!
Before you accredit your Publication with us, you'll need to become a CPD Provider so we know you're CPD ready.
We accredit more than just Edutorials
Explore our other accreditations
What is Edutorial Accreditation?
Embracing Learning in All Forms
At The CPD Group we believe all learning should be recognised, regardless of the way it is delivered. This is why we have created the term "Edutorial" (yes, that's right, we've made our very own word!) The word combines "Education" and "Editorial" and is used to describe, well, exactly that!
An Edutorial is an editorial article in a publication that tutors its readers, helping them to develop their professional skills and knowledge.
Branded Certificates
Design Your Bespoke
Edutorial Certificates
Our Edutorial Accreditation service empowers you to create bespoke certificates that truly represent your brand for every publication you accredit with us. You can elevate your brand by choosing your own colour schemes, adding a unique signature, and uploading your logo.
When attendees scan the QR code, they can instantly download their certificate. This is an incredible opportunity to enhance your brand's visibility and showcase your commitment to excellence.
Harness The Power of QR Codes
Not only do we provide you with a QR code to display within your publication, allowing learners to easily receive their CPD minutes and certificate, but we also offer valuable data on who has interacted with the code, empowering you to gain insights into your readership and their needs
Trade Magazines
Journal Articles
Newspapers
Online Journals
Handbooks
Blogs
GET STARTED
Accredit Your Edutorial
Recognising Quality
Why is Edutorial
Accreditation Important?
Edutorial Accreditation is important as it allows your readers to track their professional development by collecting CPD Minutes. This tracks the amount of time spent developing their professional knowledge from your publication that can be added to their professional portfolio.
This is great for industries where CPD is mandatory, as readers will be able to log the time spent on CPD with their employer or professional body proving they are engaged in professional development.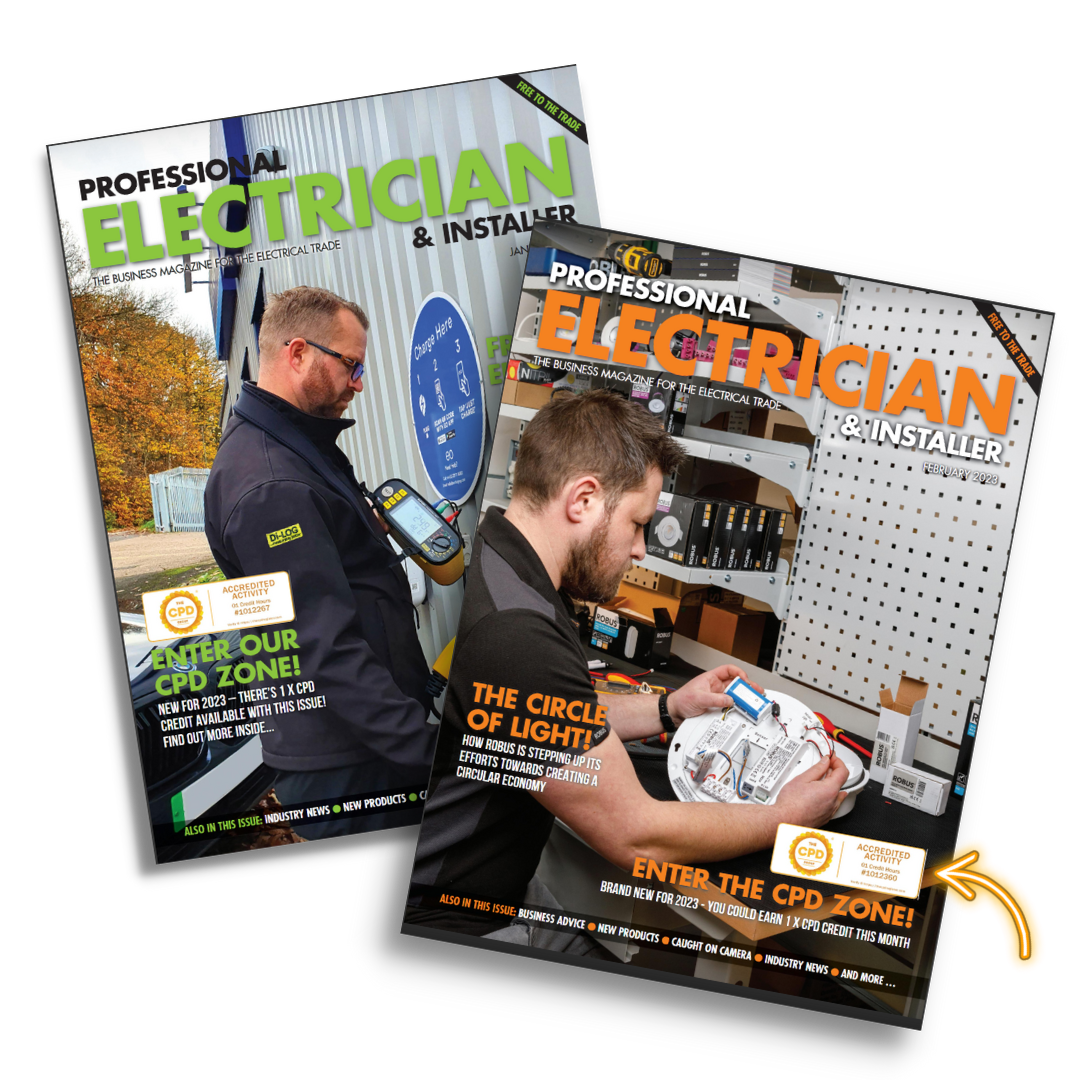 Case Study:
Our First
Accredited Edutorial!
We're thrilled to announce our first ever Edutorial accreditation! The Professional Electrician and Installer Magazine keeps its readers up to date on the electrical industry with the latest news, best practice, product developments, and regulation updates in the industry.
The magazine have recently introduced a new "CPD Zone" into their 2023 issues. The CPD Zone is fully accredited by us, consisting of articles that allow readers to keep up to date with their skills, learn about the latest technology, and learn tips and tricks to help them excel in their careers. If you're in the electrical industry, or just want to see what an Edutorial looks like, take a look at their latest issue!
Get in Touch
Want to talk CPD? Fill out the form below to get in contact.