The CPD Trainer
A.C.C.R.E.D.I.T.E.D

Framework
About You
The CPDGroup understands that the world of CPD Training is competitive. There are many trainers out there offering similar training opportunities, so what makes a customer choose one trainer over the other? How can a trainer stand out from their competition?
Tell us about yourself, your experiences, what makes you the trainer of choice? Why should a potential customer choose you over the next trainer?
The more information you share, the more potential customers will be confident in your background and abilities.
CV
Do you keep your Curriculum Vitae (CV) up to date? Not only is a good way to share your skills, knowledge, and past experiences, but it is also an excellent sales tool.
As part of our Trainer Accreditation application, we will be looking for your mostup to date CV to reflect your educational and professional background and evidence that you have the relevant experiences and qualifications to deliver the training within your portfolio.
Certificates
The best way to build trust with potential clients is to be very open about your qualifications and experience in any given subject you are promoting training in. There is no better way to evidence your credentials than providing certification showing you are indeed qualified in the subject you are teachingand not only that, but that you are also qualified to teach!
Our Accreditation & Compliance Team will be looking to ensure that you are able to evidence your qualifications to deliver particular subjects through your previous certification.
What you need for your Trainer Accreditation?
Get started today!
Region
When promoting your Training Courses to potential customers, informing them of where you are able to travel to deliver your courses it is of paramount importance. You don't want to use your valuable time dealing with enquires from people outside your delivery region.
As part of your application, let us know where you are willing to travel to or if you are a local trainer.
Evaluated
As part of the assessment process our Accreditation & Compliance Team will be looking to ensure that your learners always evaluate the training they have taken part in. This is not only a great way for your learners to share their feedback with you directly, but also a source of development for the Trainer themselves.
Evaluation and reflection from your customers is the best way to identify areas for improvement for yourself, and whilst it offers the trainer personal goal setting possibilities, it also enables trainers to demonstrate these attributes to their learners as well.
Delivery
Many trainers have a variety of training activities in their portfolio and in a variety of formats, from basic awareness raising training online, through to top end Qualifications delivered face to face in a classroom environment.
Let us know not only the courses you are qualified to deliver but also what format your courses take. Are they designed for Continuing Professional Development (CPD) or are they linked to an Awarding Organisation through an Approved Centre for delivery?
Ready to Submit your Courses?
Get started today!
Insurance
As a Trainer, it is vital to protect yourself, your clients (and potentially your employees) against a range of incidents by taking out specific indemnity insurance. Without this cover, you could end up being severely out of pocket and your professional reputation could be compromised.
Our Accreditation & Compliance Team will need to ensure that suitable insurance is in place for each Trainer we accredit, and proof of policy will be requested for each application.
Tailored
If you are a Trainer working across a variety of industries and companies, requests for training 'customisation' are common. Certain companies may require their policies to be included your delivery to help their staff contextualise their learning, whilst others may require more flexible adaptations to be made. Being reactive to these types of requests is something that companies will be looking for and will like to see.
Let us know if this is an area that you are able to work with. What flexibility is there within your delivery to make the training bespoke to a specific client?
Employed
Our Accreditation & Compliance Team will be looking to understand your personal position at the time of application, are you employed by a company to solely deliver training for them, or are you an independent consultant, or both!
This is all in aid of our Accreditation & Compliance Team gaining a greater understanding of you, the individual trainer and helping to paint the picture of you as a professional.
Development
Our Accreditation & Compliance Team will be looking to ensure that you, the trainer, also keep up to date in your specialist subjects by attending your own CPD training. We will be looking to ensure that you have a process I place to keep yourself up to date with the latest development in your field, ultimately ensuring that the information you are sharing with your learners is also correct and up to date.
Do you have a policy of annual refresher training or do you have another method to ensure you are up to date?
Our Other CPD Frameworks
The A.C.C.R.E.D.I.T.E.D Frameworks are an important element of the accreditation process as they ensure that your materials meet and exceed the required standards.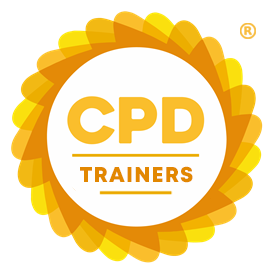 Course
Every course we accredit has been through rigorous assessment to ensure it meets CPD standards.
View Framework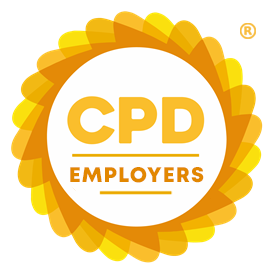 Employer
We recognise companies who hold values at the heart of the business, investing in their employees.
View Framework
Get in Touch
Want to talk CPD? Fill out the form below to get in contact.