Solving The Confusion
Are you a Trainer or a Provider?
There is sometimes confusion between the terms "CPD Trainer" and "CPD Provider". This may be because some accreditation companies offer a 'blanket accreditation' approach that spans across your whole organisation, accrediting trainers, activities, and providers with one single stamp of approval.
However, at The CPD Group, we don't think this is a good enough standard of accreditation. Therefore, we do things a bit differently. We believe that each element of your business deserves to be assessed individually, and that all parts of your organisation should be reviewed. This is why we offer a range of accreditation and approval services that individually accredit your CPD Activities, Events, and, of course, Providers and Trainers.
Providers or Trainers
So, what is the difference?
The important thing to remember about Provider Approval is that it approves a training company as a whole, whereas Trainer Accreditation accredits an individual person on their ability to deliver CPD training.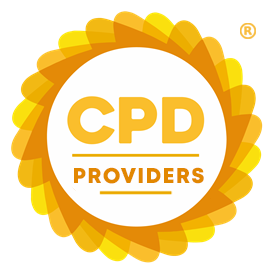 Provider Approval is a service that verifies whether a training company has all of the processes and procedures in place to deliver high-quality CPD.
Other companies charge for this service, but at The CPD Group we provide it completely free of charge, allowing you to begin your accreditation journey with ease.
Once you have been approved, you'll receive an approval certificate, verifiable logo, and approval number, and be listed on The CPD Register! You'll then have the option to move forward and accredit your courses with an activity plan.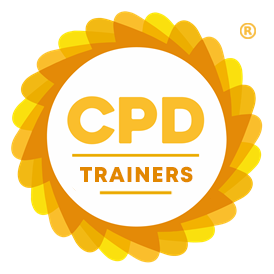 Trainer accreditation verifies that an individual is adequately experienced to deliver CPD Training in their profession. As a CPD Trainer, you'll receive a Trainer Card, accredited certificate, logo, and be listed on The CPD Register.
CPD Trainer Accreditation is a paid service that comes with an accreditation fee of £20, and monthly trainer card subscription fee of £4.99.
The CPD Trainer card functions as a digital business card and verification of your accreditation. By tapping it on any NFC Compatible smartphone, you can showcase credentials and contact details effectively.
Provider approval is where most companies begin their accreditation journey, as it lays the foundations and demonstrates that a company has all the fundamentals in place to deliver quality learning. Once Provider approval has been achieved, training providers may move forward to accredit their trainers as well as any activities they provide. If you're a freelance trainer, tutor, mentor, or coach, you may decide to go straight to trainer accreditation.
Can I be both?
Yes, you can!
There are many instances in which individuals running their own training company also conduct the training themselves - so are therefore eligible for both Provider approval and Trainer accreditation.
Becoming an approved Provider first gives your company and brand name credibility, whilst trainer accreditation instils trust in you as an individual to deliver quality learning. If you produce learning materials yourself, you may also choose to accredit these as CPD Activities!
If you'd like to have a chat with one of our friendly advisors about where to start with your accreditation, please do not hesitate to get in touch with our team using our online chat!
Get in Touch
Want to talk CPD? Fill out the form below to get in contact.