The CPD Course
A.C.C.R.E.D.I.T.E.D

Framework
Accessibility
The CPD Group recognises the importance of activities being accessible to all learners. That's why accessibility is an integral part of the framework and something that is taken into account when assessing your individual activities.
Are you mindful of those with disabilities and account for any struggles they might face which could affect the quality of their learning experience with you?
For example, we make sure your activity is accessible to those who have visual impairments or are hard of hearing.
Content
Content is key. Our Accreditation and Compliance Team thoroughly check the content of your activity to ensure that the information you have provided is factually correct, relevant and up-to-date.
It's crucial that your learners are receiving accurate information if they are to have a purposeful learning experience. Ensure you are using legitimate and trustworthy sources when gathering content and referencing throughout.
Creative
It's one thing to have great content. But it's how you deliver this content that will make or break a learner's experience!
The Accreditation and Compliance Team are looking to see how your activities are delivered to your learners and whether they are likely to remain engaged throughout.
Do you include various methods of content delivery such as video, group discussions, handouts? How do you get this information to stick with learners?
Looking for course accreditation?
Get started today!
Relevant
Is the content within your training materials relevant to the subject? Do your handouts reflect the content that has been delivered throughout the session?
It's really important that your content is relevant and flows seamlessly throughout, this ensures that your learners are getting exactly what they expected upon purchasing your course.
We check to see whether the contents of your activity are relevant to what is advertised online and if these promotional materials are misleading in any way.
Eligibility
Ensuring that the right people are attracted to your offer is vital when promoting your activities.
Prerequisites are a way of making sure that students meet the eligibility criteria and enrol onto a course or subject with some prior knowledge. It might be that your activity has no prerequisites to enrolment, which is perfectly fine, but our Accreditation and Compliance Team will be interested to know if there are any.
If there are prerequisites, it is essential that this is clear from the start so that potential students can make the choice as to whether your activity is right for them. Will your students need to prove that they have met the prerequisite criteria? If so, how?
All good things to cover to ensure you are aiming at the right market and attracting the right people.
Details
The devil is in the details! The Accreditation and Compliance Team examines the smallest details to ensure your Activity is entirely accurate, easily understandable and adheres to professional writing standards.
Are you including up-to-date references where applicable? Are these references reliable, from a credible source? Is your spelling and grammar correct? If your learners are going to take your activity seriously, they'll expect to see well written sentences, correct punctuation and fantastic grammar.
Ready to Submit your Courses?
Get started today!
Intellectual Property
We cannot emphasise enough how important it is that you own or are licensed to use the materials you are offering.
The Accreditation and Compliance Team check that the content has been truthfully and legitimately produced, looking out for clear indications of plagiarised content.
Again it's important you adhere to professional writing standards by including references where you have used other people's work and have been granted access to do so.
Where you have been given permissions to use other's work, we will ask to see evidence of this.
If you're not sure about the rules of Intellectual Property, we have some handy information to clarify this under "Resources" in your CPD account.
Tested
How do you test your learner's competency?
An effective activity will contain some form of assessment that enables the learner to solidify the knowledge they have gained and validate their progress.
This also gives a good opportunity for you to analyse the results to understand where learners are under performing. If there is a theme, you are able to review your delivery and monitor whether this affects future results.
Expertise
An excellent activity will benefit from its creator being fully clued up on their specialist subject.
The Accreditation and Compliance Team will always check that the author of the Activity possesses the relevant knowledge and experience in creating the activity effectively.
You wouldn't want to be taught to drive by someone who has never driven - we'd need evidence that you've been in the driver's seat!
Duration
After our Accreditation and Compliance Team assess your activities, and prior to them being submitted to The CPD Register, our Assessors will assign a number of CPD CREDITS to the activity to help people record their ongoing CPD.
CPD CREDITS are worked out as 1 hour of study = 1 CPD CREDIT, so establishing the correct number of hours, on average, students take to complete the activity, including any 'Home Study', is vital to ensure the correct number of CPD CREDITS are allocated to each individual activity.
This helps employers set and monitor CPD Targets, while offering individuals a clear way of evidencing their ongoing development.
Our Other CPD Frameworks
The A.C.C.R.E.D.I.T.E.D Frameworks are an important element of the accreditation process as they ensure that your materials meet and exceed the required standards.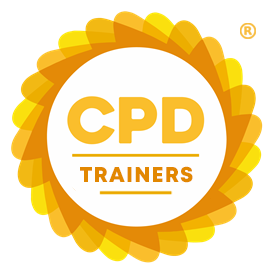 Trainer
Verify your credibility as an individual and demonstrate that you have the credentials to deliver excellent CPD.
View Framework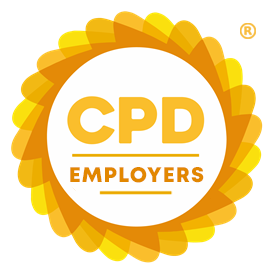 Employer
We recognise companies who hold values at the heart of the business, investing in their employees.
View Framework
Our aim is to make you excel CPD standards! Here's how...
Robust Assessment
Everything we accredit has been through rigorous assessment to ensure it meets CPD standards.
Careful Consideration
We review you and/or your organisation against the relevant A.C.C.R.E.D.I.T.E.D Framework.
Professional Feedback
We provide you with feedback detailing our findings and highlighting areas of improvement.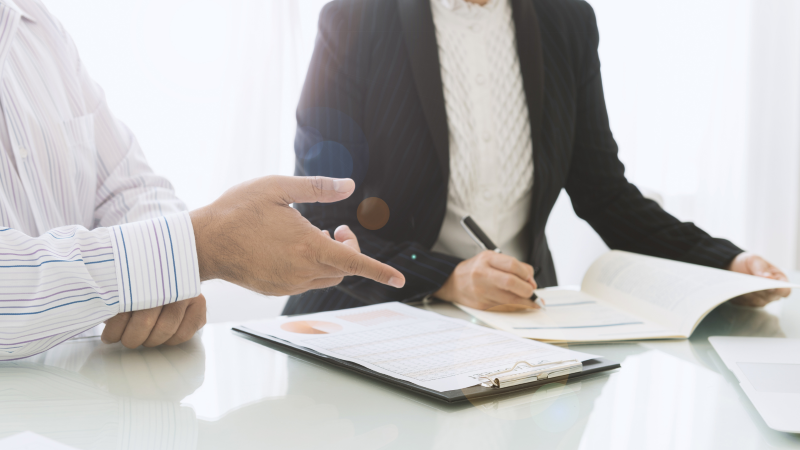 Expert Feedback,
Outstanding Activities.
Our Accreditation and Compliance Team is made up of a wealth of industry experts. They replicate the journey of the learner, mapping the course material from start to finish.
Once the Accreditation and Compliance team has assessed your application against the framework, they will provide feedback on what works well and what you can improve on. We won't accredit any applications until we're satisfied that it has met all the A.C.C.R.E.D.I.T.E.D criteria, giving you the opportunity to excel CPD standards!
Get in Touch
Want to talk CPD? Fill out the form below to get in contact.