The CPD Employer
A.C.C.R.E.D.I.T.E.D

Framework
Advertise
When advertising new job roles you are entering a very competitive market place these days. People can 'Shop Around' and pick and choose the jobs they want to apply for. For this very reason, it is essential that you make your job advert and job role as attractive as it can be.
Many Employers do dedicate a lot of time and money into their ongoing staff development but don't tell prospective employees about it. Ongoing investment into an individual to help them grow and develop in their career is a very attractive proposition and should be a key element of any job advert.
Cost
At The CPD Group, we put our money where our mouth is and allocate a substantial pot of funds into our own internal Continuing Professional Development (CPD). We believe that on-going employee development is a major contributor to staff retention and a positive working environment. Many of our team are enrolled in development opportunities from high quality CPD training to level 2 apprenticeships through to master's degrees, with personal development a top priority for us.
This is why our Accreditation & Compliance Team will be asking for information surrounding your training budget and your level of investment in both new and existing employees.
Courses
Our Accreditation & Compliance Team will be interested to learn what type of courses your employees are able to take part in once they join your team. Do you offer high quality, accredited CPD training, do you offer Apprenticeship opportunities, or do your employees enrol on regulated qualifications as part of their development?
Our team will be looking for information on the direction your organisation takes in terms of training and development.
Looking for Employer accreditation?
Get started today!
Regular
Another area our Accreditation & Compliance Team will be looking for more clarity is the frequency of the personal development opportunities that you offer your employees. How often are they expected to partake in additional training? Do you provide multiple opportunities for them to take part in across the working year or is there a set list of training specific to each job role?
The team will be keen tolearn more about how often training opportunities are provided to your employees.
Enrolment
Another area will be looking at is how many of your current staff are enrolled on to the courses on offer through a 12-month period. Do you ensure that all youremployees take part in some form of training throughout the year, or is your strategy more targeted, or role specific?
Your answers in this area will give our Accreditation & Compliance Team a greater understanding as to what concentration of your employees go through personal development opportunities.
Determine
Who is the main lead within your organisation who determines which members of staff attend which specific development opportunities? Is there one dedicated Learning & Development member of your team or do you have an alternative mechanism to ensure that your employees are continually matched to development opportunities that suits their skill set or job role?
Our Accreditation & Compliance Team will be looking to see how your organisation manages this process and who ultimately is responsible for making those decisions.
What is Employer Accreditation?
Get started today!
Induction
When taking on new employees, there is generally a dedicated period of timespent on induction training. This process is designed to help people settle into their new working environment, assisting in alleviating any form of anxiety about starting a new job as well as introducing them to their new role and duties. This process, done well, can be a game changer for an organisation. By managing this process well your employee's first impression of your organisation will be positive and can have a significant impact on team integration and job satisfaction.
So, this is why our Accreditation & Compliance Team will be looking to understand how your organisation manages this process and what training is involved in your induction programme to ensure the process is thorough.
Training Plan
When creating new job roles or recruiting for current positions, do you have a pre-scheduled Training Plan that is applicable to each specific role, or do you have a more global Training Plan for all employees? A clear and concise Training Plan can help employees gain a better understanding of what isbeing asked of them within their role and can help ensure that whatever you see as fit for their role, is known to them. It also makes employees much more confident in their role and in turn gives you confidence in your employee's abilities.
A well-structured Training Plan can lead to more success and employee development so our Accreditation & Compliance Team will be looking to see what measures you have in place in this area.
Equal Opportunities
At The CPD Group we are keen to ensure that all parties that we work with adhere to similar code of ethics when focusing on their employees. An equal and inclusive workplace culture allows all people to thrive at work, regardless of their background, identity, or circumstance. When applied to personal development opportunities it is essential that organisations consider the needs of all their employees and not a select few. Creating an inclusive and conducive work environment and investing in all employee staff development can help employees feel secure and satisfied at work. This is essential to help your organisation thrive and grow.
Our Accreditation & Compliance Team will be looking to ensure that your organisation has made provisions to ensure that each of your employees have had their needs considered within the training and development process.
Development
The last area that our Accreditation & Compliance Team will be focusing on is on the promotion of additional learning and development opportunities for your employees. Does your organisation have an open policy where your employees are able to source their own development opportunities and present these to your training coordinator, or do you have a more structured approach? Is there a central place where your organisation informs your employees and promotes what training is available, or is their training plan set before they take up their positions with your organisation?
This is an area that our Accreditation & Compliance Team will be looking to gain a greater understanding of how you inform and promote additional training and development opportunities to your employees.
Our Other CPD Frameworks
We also offer Frameworks for our Course and Trainer accreditations since our A.C.C.R.E.D.I.T.E.D Frameworks are a crucial part of the accreditation process because they ensure that you meet and surpass the necessary criteria.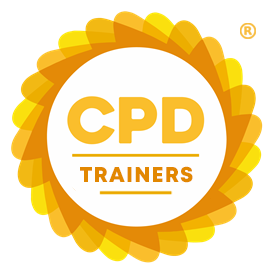 Courses
Every course we accredit has been through rigorous assessment to ensure it meets CPD standards.
View Framework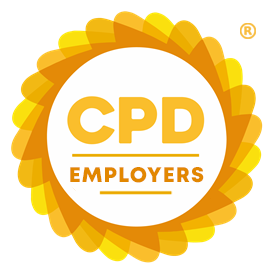 Trainer
Verify your credibility as an individual and demonstrate that you have the credentials to deliver excellent CPD.
View Framework
Get in Touch
Want to talk CPD? Fill out the form below to get in contact.