Is CPD Certification Recognised in the UK?
The short answer? Yes!
Continuous Professional Development (CPD) Accreditation is widely recognised as a valuable investment in one's professional growth across the globe.
It's a process that involves acquiring new skills, knowledge, and experience to keep pace with the changing demands of one's profession. However, it's important to note that whilst CPD is used universally, it may be recognised slightly differently across different countries.
The recognition of CPD certifications in the UK is generally industry specific and may be required by professional bodies, accreditation bodies, or employers. Other countries, such as Australia have more formalised CPD certifications that may be regulated by government bodies, such as the Australian Medical Council or the Australian Nursing and Midwifery Council.
In this blog post, we'll explore the recognition of CPD certification specifically in the UK and what it means for professionals seeking to advance their careers.
The acceptance of CPD certification differs in the UK dependent on the industry and sector. For example, certain professional bodies, including the Institute of Directors (IOD) and the Chartered Institute of Marketing (CIM), require their members to participate in CPD learning in order to earn a minimum number of CPD hours (credits) per year to maintain their membership status. This means that the recognition of CPD certifications for these professionals is largely dependent on the specific requirements set by their professional bodies.
In other industries, such as construction, CPD certifications are recognised by specific accreditation bodies, such as the Construction Industry Training Board (CITB) and the Construction Skills Certification Scheme (CSCS). Similarly, professionals within this industry sector are required to meet certain standards and criteria set by their professional body to be able to work on construction sites.
The acceptance of CPD certifications is less formal and may vary depending on the institution and the demands of the position in other sectors, such as education. For instance, a teacher may participate in CPD activities to keep their teaching abilities current, but the recognition of their CPD certification may not be formalised by a professional body.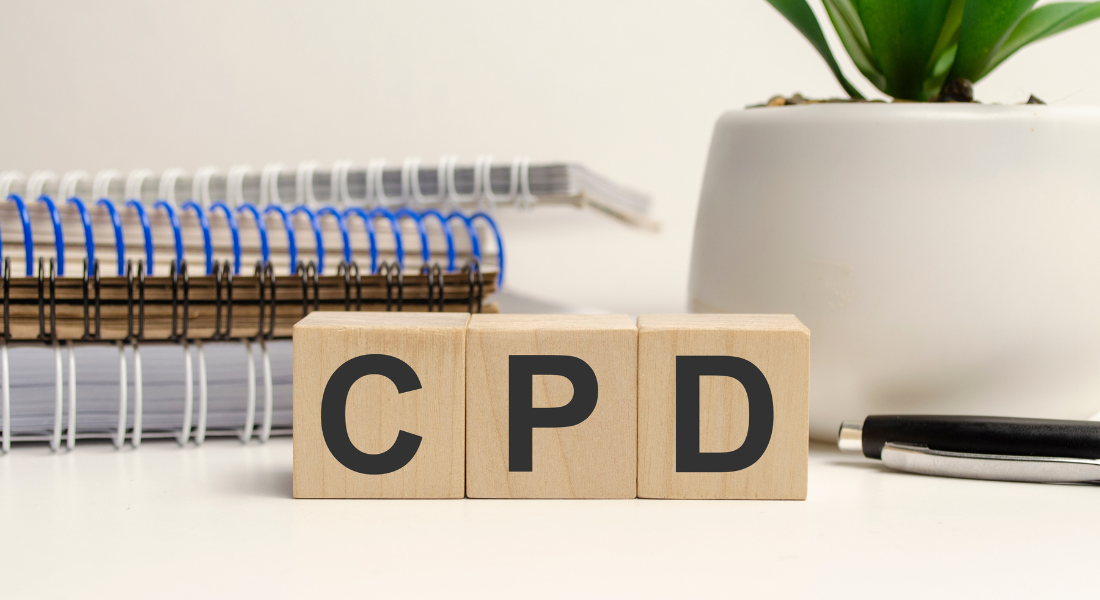 It's also important to keep in mind that some employers may require employees to engage in CPD activities as a condition of their employment. This is especially typical in fields like healthcare and finance where regulations and standards are constantly evolving. In these cases, the recognition of CPD certifications may be tied to an individual's employment and their ability to meet the standards set by their employer.
Many top-quality employers will also provide their staff with CPD training and opportunities within the workplace. Many employers recognise this as a valuable investment which results in significant benefits for both the employees and the business. It can help employees improve their skills, increase productivity in the workplace creating a positive, productive environment, help to stay ahead of industry changes and contribute to the success of the business amongst many more benefits!
It's important to note the difference between accreditation and formal qualifications in the UK. Both are highly recognised and respected, however, the two aren't to be confused. Qualifications are regulated by Ofqual, a non-ministerial government agency that oversees all qualifications, examinations, and assessments in England. Accreditation on the other hand is not regulated in the UK, meaning there is no overarching regulator such as Ofqual, to set and ensure standards. To find out more about how accreditation differs from qualifications, read our 'CPD vs Awarding Organisations' article here!
In conclusion, the recognition of CPD certifications in the UK varies across different sectors and industries which is why it is important for professionals to conduct research into the specific CPD requirements of their field. Regardless of whether CPD is mandatory in your field or not, it's important for professionals to engage in CPD to stay up to date with the latest knowledge and research, stay ahead of competition and remain competent within their field.