Do I need an official training qualification to qualify as a CPD Trainer?
The short answer is yes, it is highly recommended that you have a formal training qualification in order to become a CPD Trainer.
For us to provide you with trainer accreditation, we need evidence that you have adequate experience and qualifications to provide an excellent learning experience to your students. In order for us to make an accurate judgement, we strongly advise that you have completed a formal training qualification prior to applying for CPD Trainer accreditation.
What do you mean by "Formal Training Qualification"?
By a formal training qualification, we mean a qualification that has been regulated and approved by a specialised government body like Ofqual. Although they are excellent for refreshing your skills and keeping your knowledge up to date, and we are always happy to see trainers list them on their application, we won't accept a CPD course on its own as proof of your training expertise. CPD courses are an excellent addition to your application, but our accreditation team will need to see more in order to accredit you.
An example of a formal training qualification is the Level 3 Award in Education and Training or AET. This is an OFQUAL regulated, globally recognised assessment which, once completed, qualifies the holder to undertake teaching or training in the United Kingdom. The course lays the foundations of how to be an effective trainer, teaching important skills like lesson planning and course delivery, whilst providing a deeper understanding of your roles and responsibilities as a trainer.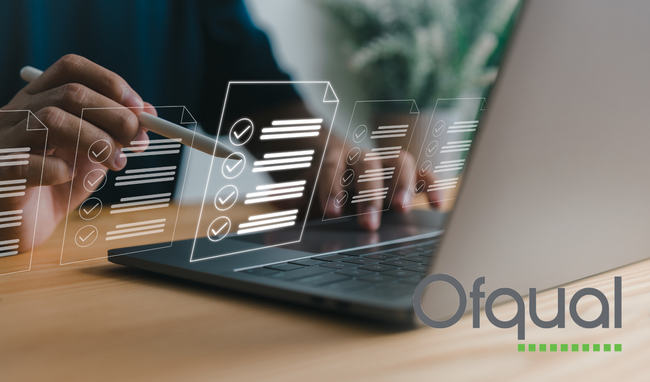 Formal qualifications include those regulated by bodies like OFQUAL.

Are there any exceptions?
Whilst it is a rare occurrence, there are instances where we will accredit a trainer without a formal training qualification. For example, we may award accreditation if a trainer has been able to demonstrate that they have many years of experience delivering training in their field. We would also ask that they can back up their claim with strong evidence like positive learner reviews and evidence of other forms of training. However, it is important to note that this is only under exceptional circumstances and is not something we will enforce regularly.
What else is required to become an accredited trainer?
As well as a formal training qualification, we will also ask to see any other relevant training and qualifications you have completed. Our accreditation team will also need to see proof of your experience, so will ask for a copy of your CV or Resume, and we may ask for a reference if necessary. We also require our trainers to submit a range of policies and evidence of Professional Indemnity Insurance. This is insurance that protects you against claims for loss or damage made by clients or third parties as a result of the training you provided to them. You may also choose to include any more documents or information to support your application, such as good customer reviews or awards you have won for your training.
We will also need to see a copy of your I.D and a selfie so that we can verify your identity and confirm you are who you say you are. (This selfie will go on your Trainer Card, so make sure it's a good one! 😉)
We also assess you against our A.C.C.R.E.D.I.T.E.D. Framework, which you can check out here!
If you have any more questions about becoming a CPD Trainer, please get in touch with our friendly team, who are always more than happy to help!
Email us: [email protected]
Call us: 0208 3966 340